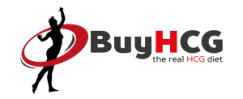 2 HCG DIET BASIC KITS (2 MONTHS SUPPLY)
Product Code:
BASIC 2
Reward Points:
600
BASIC KIT: HCG(x2) For Injection And Vitamin B - 2 months supply (NO Daily syringes)
The 56 day HCG diet plan is for those who need to lose a larger amount of weight quickly. People who are overweight and have adverse health effects stemming from their obesity might do well to use this diet to help reduce their weight. Sometimes injuries occur that make it difficult, if not impossible, to participate in vigorous exercise, and as a result weight gain happens rapidly with seemingly nothing you can do about it. The 56 day HCG diet plan is designed for those who need to lose 20 to 30 or more kilos.
56 Day HCG Injection Basic kit include the following:
2 X 5,000 IU Vial HCG = 10,000IU

Pharmaceutical grade HCG

2 months supply for a 56 day round diet

Vitamin B OR Bacteriostatic water

HCG diet Instructions and Videos (By email)

HCG diet recipes (By email)

Excludes

Mixing Syringe

Excludes 60 daily dosing syringes (very small diabetic needle, which you will barely feel)
Excludes 60 Alcohol Prep Pads

24/7 Email support
NOTE: One Vial of 5000IU HCG, can last for 28 to 45 days, depending on how much you inject.
Here are easy calculations:
HCG will be mixed with 10ML Vitamin B = 10ml HCG and Vitamin B Mixture
For 28 days devide 10ml by 28 = 0.36ml daily
For 45 days devide 10ml by 45 = 0.222ml daily