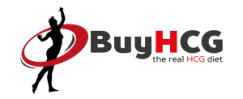 Hcg drops
There are 3 types of HCG Oral / Sublingual
1. Homeopathic HCG drops

2. HCG Pellets / Pill / Pearls

3. HCG unmixed drops -These are 100% real HCG Drops that you will mix yourself

they contain real 5000IU HCG and 2 bottles of mixing solutions

and a needless syringe to put drops under your tongu

e

.
There are 3 types of HCG Diet plans available

1.

The 15 day diet plan or protocol kit is only about half as long as the original HCG diet protocol. The 15 day diet is great for someone who only needs to lose 5 to 10 kilos, and needs to lose it quickly. Is there a wedding coming up? The company Christmas party? Perhaps, like so many others, you let your New Year's resolution fall to the wayside and now it's nearly summer and you have yet to attain your beach-body. Whatever the reason, this quick and easy diet can be used to help you lose a few kilos fast, or even to help jump start a longer diet and exercise program.
2. The 28 day protocol/plan kit is for those seeking a short one month cycle of HCG who want to lose 10 to 20 KG's, if you are interested in a longer cycle see our double HCG kit for 45 day round to lose 20 to 30 KG's or even more.
3. The 45 day HCG diet protocol/plan kit is for those who need to lose a larger amount of weight quickly. People who are overweight and have adverse health effects stemming from their obesity might do well to use this diet to help reduce their weight. Sometimes injuries occur that make it difficult, if not impossible, to participate in vigorous exercise, and as a result weight gain happens rapidly with seemingly nothing you can do about it. The 45 day HCG diet plan is designed for those who need to lose 20 to 30 or more kilos.
Showing 1 to 6 of 6 (1 Pages)